Compliments of Independent 
A powerful earthquake has struck southern Japan, killing at least two people and injuring hundreds of others.
The quake hit at 9.26 pm and was centered seven miles east from the town of Mashiki in the Kumamoto prefecture, according to Japan's Meteorological Agency,
Initial reports placed the quake at a magnitude 6.4, but this was later downgraded to 6.2 by the US Geological Survey.
A number of "strong" aftershocks have also been reported.
One person was killed after being crushed by a collapsing building, and the other by a fire that broke out after the quake.
At least 400 people are being treated at local hospitals, public broadcaster NHK said. Others are feared trapped under fallen structures.
"We will do our utmost and carry on with life-saving and rescue operations throughout the night," Prime Minister Shinzo Abe told reporters.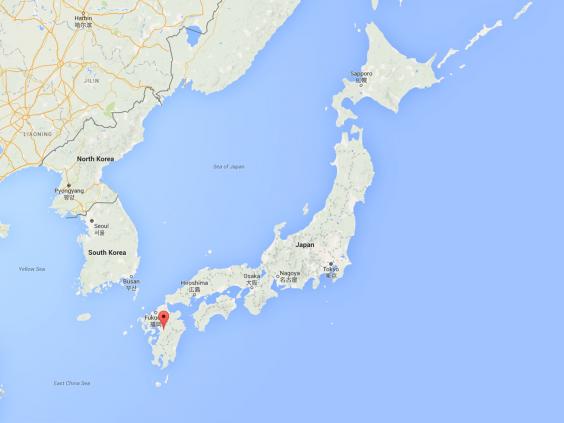 Around 20 houses have collapsed, according to Japanese broadcaster NHK.
A fire also broke out in Mashiki, which has a population of around 34,000 people, and local television showed footage of firefighters tackling a blaze at a building.