Compliments of BBC 
All are suspected of being held in China, and the protesters fear the growing influence of Beijing.
Under the "one country, two systems" principle Hong Kong is supposed to enjoy high degrees of autonomy from China since it took over from Britain.
Hong Kong authorities said they were conducting a "thorough" investigation.
A government spokesman said they were awaiting a response from the mainland, but stressed the rule of law was the "cornerstone" of Hong Kong society.
Chanting "say no to political kidnapping", the protesters marched to the offices of Beijing's representative in Hong Kong.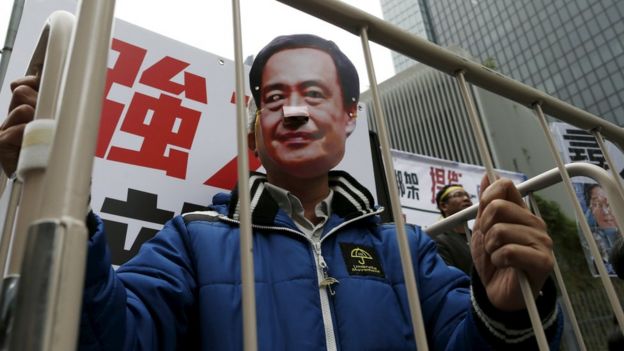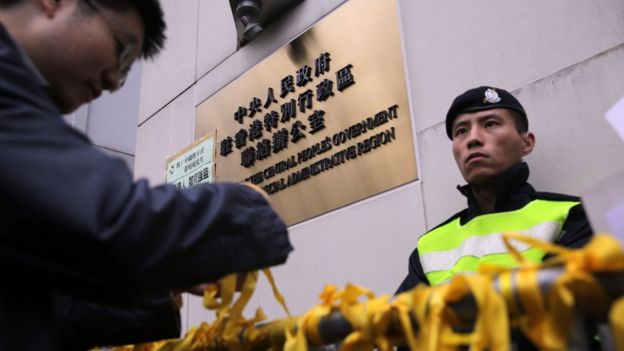 "For Hong Kong, this is the first time there has been such a clear violation of Hong Kong's law, a clear violation of 'one country, two systems' principle, that has taken place in such an open manner," Albert Chan, a politician with the pro-democracy People Power Party, told the BBC.
"This is why so many people have come out."
Another pro-democracy politician, Lee Cheuk-yan, said the disappearances were a "milestone for suppression".
The latest to vanish has been Lee Bo, who disappeared late last year and was last seen in Hong Kong.
Pro-democracy politicians and activists believe he was kidnapped and taken to the mainland.